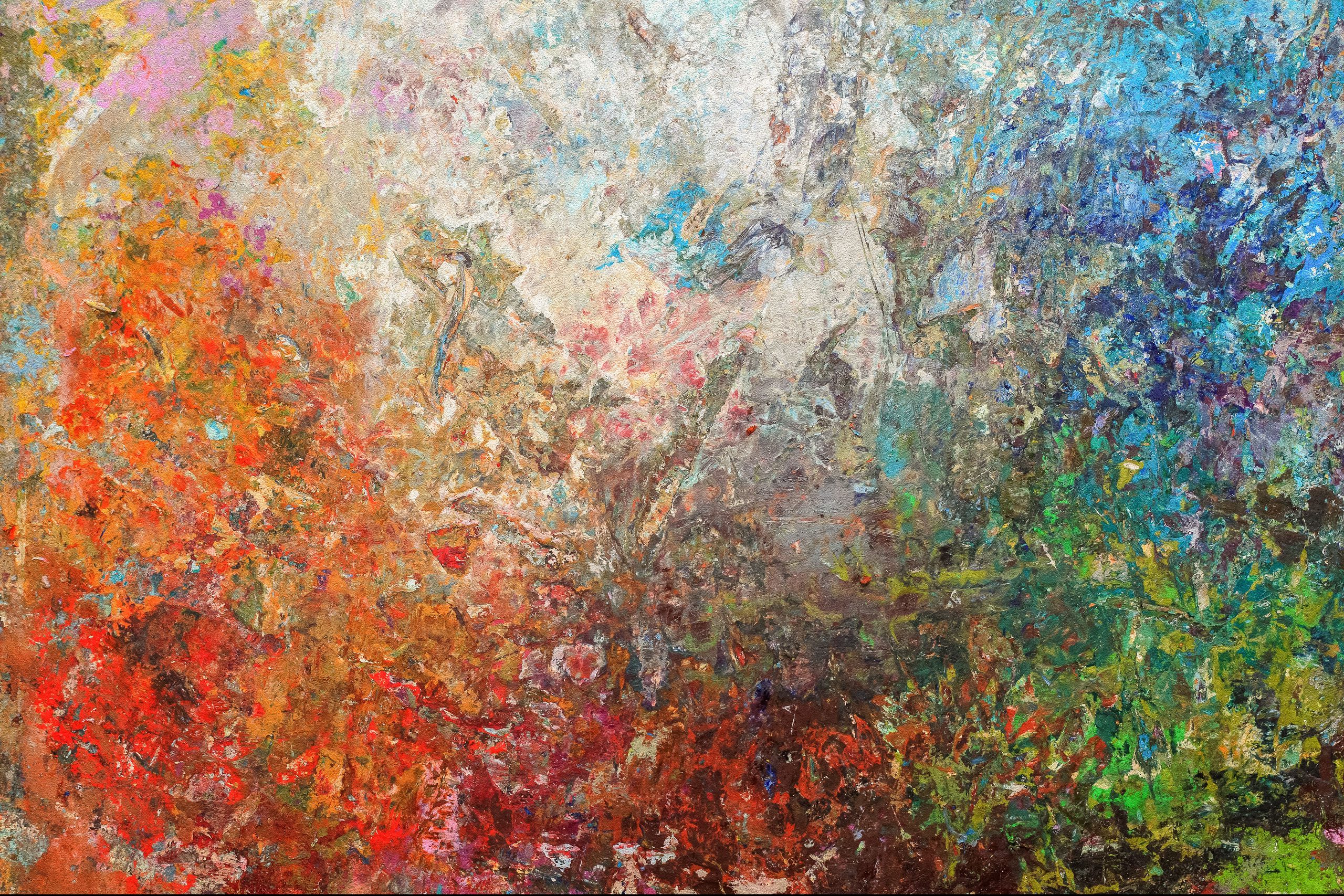 Technology
Upgrade data analystics with Natural Language AI for easier digital transformation.
There is a growing appetite for solutions to optimise process automation by exploiting unstructured information. NLP and machine learning approaches plateau as they are statistical-based, and human comprehension does not adhere exclusively to statistical patterns. expert.ai's hybrid AI platform leverages a unique patented knowledge graph to process information in the most complete and accurate way possible. It combines the ability to comprehend textual information with the power, flexibility and scalability essential for businesses today.
Most AI solutions can't cope with the natural nuance in written and spoken language. expert.ai does this out-of-the-box at your place, on your private cloud or on ours.
expert.ai works straight from the container
expert.ai is based on truly unique patented technology with over 400 human years of development. This technology mimics the human ability to read and understand text in a document, email, webpages, chat and more. It has been successfully deployed on more than 300 businesses and government organisations in Europe and the USA.
expert.ai is not a machine learning tool.
Its is deployed with a complete understanding of your natural language accompanied by several deep taxonomies that support accurate classification and semantic search
Its rich knowledge graph has mature natural language understanding already embedded out-of-the-box. The knowledge graph can be customised to your specific domain and application within weeks. The end result is a summary and visual format that allows based on your requirements, to allow people in your organisation to identify the information they need in just a few clicks. Your employees may train as analysts with us as expert.ai does not require expensive data scientists or machine learning capability.
Raedan AI has been allied with expert.ai since November 2017 to introduce, deliver, and support the expert.ai product suite. It is an enterprise solution that enables and accelerates digital transformation for staff and your customers.
Insurance
The leading AI for the Insurance Industry.
expert.ai works with the world's leading insurance and reinsurance companies. Its products for the Insurance market allow automation of complex claims processes, underwriting decision support, consistent application of policy and fraud detection. The maturity expert.ai ensures easy integration, rapid implementation and a clear ROI.
expert.ai provides an enterprise AI suite for process automation and knowledge discovery.
expert.ai Discover
Provides the full analysis of text to make all information fully available for enterprise knowledge discovery, intelligent process automation, analytics. expert.ai Discover supports the following:
Understanding – reads and identify what is contained in any document and understand context, concepts, entities, relationships
Categorisation – achieves precision and granularity in automatic content categorisation across any taxonomy, with proven business results.
Identify and extract entities – People, places, organizations, URLs, emails, phone numbers, dates, values and virtually unlimited domain-specific entities and concepts.
Extracts relations between entities – identify and extract roles played by entities in the relation, as well as their attributes and any other contextual information mentioned in the content.
expert.ai Studio
A fully integrated environment for building and maintaining a custom AI-based text model that leverages the cognitive abilities of the expert.ai platform. It's the command centre of the expert.ai platform and makes intelligent process automation and knowledge discovery more effective.
The capabilities provided are as follows:
Text analytics model development – expert.ai Studio provides advanced linguistic rule writing to support effective entity and relationship extraction and automatic document categorization. You can immediately deploy and optimize the initial rules set to start document categorization.
Knowledge Graph – The knowledge graph is a representation of knowledge—the meanings of words, the relationships between concepts—that reflects the richness of how knowledge is structured. expert.ai technology comes with a vast amount of information already packaged in the form of a network of related concepts, not just words; this will help you start your project on a solid foundation and allow you to focus on the demands of your use case, instead of worrying about understanding language in general.
Applications – Supports categorization, extraction, sentiment, question/answering, and chatbots. Any application dealing with language, communication, and document analysis finds its natural habitat in expert.ai Studio, where our AI technology takes care of the heavy lifting in understanding content, and it gives you all the data points you need to develop your own linguistic solution.
Powerful Tools – With expert.ai Studio, you'll have advanced tools at your fingertips, including a full-fledged POS tagger and identification of events in terms of who's doing what (SAO).
Quality Measurement – expert.ai Studio provides sophisticated testing and reporting tools for validating your customised Knowlege Graph against a collection of documents. This allows you to track improvements for precision and recall in order to check results that are explainable and that can be quickly improved on your premises by your analysts to match your quality requirements.
Edge NL API – The Edge NL API server can be used on-premise or on a private cloud to run the expert.ai NL API or to deploy advanced NLU-based applications built with expert.ai Studio. Edge NL API helps developers, data scientists and computational linguists to simplify testing expert.ai technology on custom use cases, and safely match the software's capability for systems that require maximum scale, speed and security.